Traffic Accessibility from around the Country and the World
From overseas to Toyama
Toyama Airport services domestic flights connecting Toyama with Tokyo and Sapporo as well as direct international flights from four major cities in East Asia.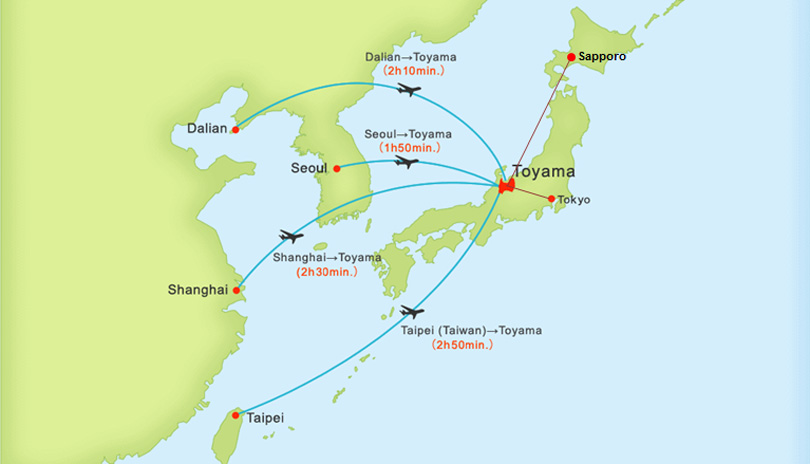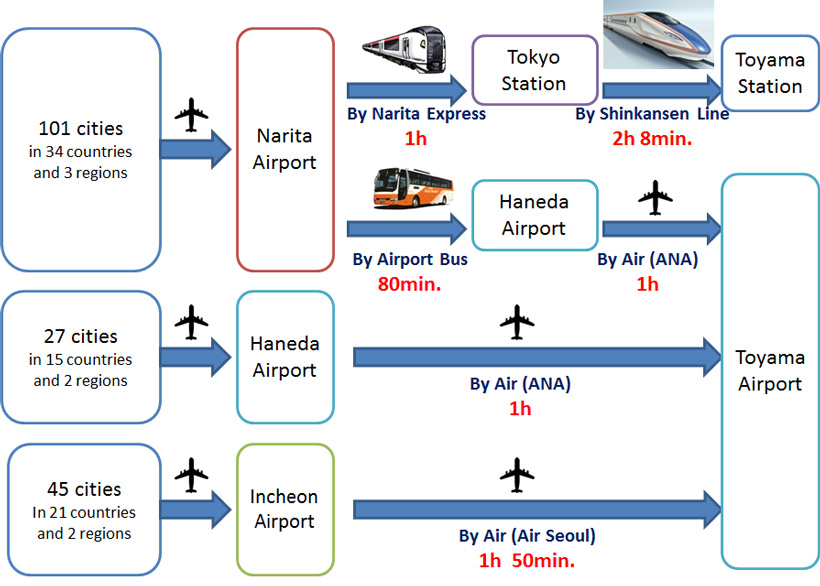 From around the country to Toyama
Toyama is approximately the same distance from the three major metropolitan areas of Tokyo, Osaka and Nagoya, and Toyama Airport is located about 15 minutes from the Toyama city center, providing excellent access. The high-speed railway line Hokuriku Shinkansen opened in March 2015, connecting Toyama and Tokyo in 2 hours and 8 minutes and making Toyama even closer to the capital.